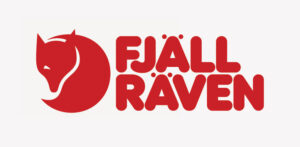 Fjällräven is a Swedish outdoor brand that has been creating high-quality, durable and functional outdoor clothing and equipment since 1960. The brand name, which means "Arctic Fox" in Swedish, is a symbol of the commitment to the natural world and the outdoor lifestyle.
Fjällräven was founded by Åke Nordin in his garage right outside the Swedish town Örnskoldsvik. Åke was naturally drawn to the great outdoors and the company was founded based on specific needs that Åke identified on his many trips to the Swedish wilderness. The first product Åke designed was the wood-framed backpack, that allowed him to carry much more on his back without sacrificing comfort.
Fjällräven's products are designed to withstand the rugged conditions of the great outdoors and are made using only the highest quality materials. From the classic Kånken backpacks made in v-Nylon F to the durable G-1000® fabric used in most of the apparel.
One of the core values is sustainability. Fjällräven is continuously working to reduce the environmental impact by using sustainable materials, recycling, and reducing emissions. Product longevity is one of the strongest and most impactful instruments when it comes to sustainability work. Thus, the products are timeless and durable by design. Furthermore, they are developed to be repairable, and all users are encouraged to take care of their gear to prolong the product life.